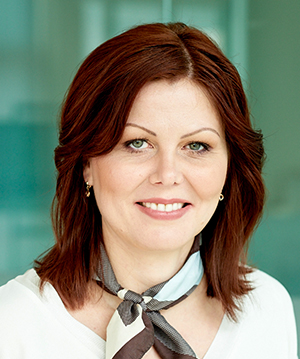 Nina Vladimirova
Managing Partner, Human Business Studio
Nina Vladimirova is a co-founder and a managing partner of Human Business Studio, a company for personalized business consulting and trainings based on the human-in- the-center method.
Nina is a strategist in the areas of communications, legal & corporate affairs and human resources. She was part of the multinational corporate environment, taking various roles in ZAGORKA, part of the HEINEKEN Company. Nina has excellent track record in corporate identity, organizational culture, integrated communications and corporate social responsibility. Taking the role of the HR Manager Bulgaria at ZAGORKA, she was a member of the HEINEKEN Global Talent & Leadership Council.
Nina was a member of the BoD of Ecopack Bulgaria and the Bulgarian Association of Advertisers, as well as of the Ethics Commission with the National Self-Regulation Council.
Nina is a lecturer and a panelist at different business forums. She holds a certificate of intensive course on Digital Business Transformation from the School of Business and Economics of the Catholic University of Portugal. Nina is completing the Craft and Art of Coaching 1 course of Aligned Action International.
Nina Vladimirova's Perspective as a Lecturer in the Discussion: Adapting to change – robots taking over
Robotization of business is in fact an organizational change through the use of technology and new business models to improve performance. It is about managing change that is inevitably linked to people's skills, company processes, go-to-market strategies, the structure of organizations, and the use of technology to ensure the competitiveness and sustainability of business. In the age of technology, man with his experiences and needs is put in the center of that change. People are a key factor for success of companies with their knowledge and skills, especially the ability to think critically and solve problems, create and adapt. We are facing the question of how to retrain our employees and include them in the process of change, making the most out of their intellect and talent. Today, when technology gives unlimited opportunities for influence and social domination, keeping the human element in the way we do business s crucial.